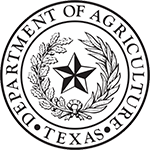 Licensed • Bonded • Insured
This is important when looking for a rodent removal company


Being licensed by the State of Texas is important when hiring someone to do work for you. It is a way for persons to look up a company to make sure that it is legitimate, which we are! We also are insured through the State of Texas so that if anything goes wrong, you are covered. Most companies do not have these guidelines set up and in place like Texans 1 Rodent Removal. That is what seperates a good trustworthy company from a fly-by-night company. You can trust that we have made every attempt for our customers' well being.

We trust in our techniques to remove and prevent infestations, and we guarantee that the animal will not return to your home. When you hire Texans 1 Rodent Removal you get a one-year guarantee on our services. To find out what our rodent control specialists can do for you and your family, contact us. We will send out one of our licensed, bonded, and insured rodent removal professionals to inspect your home in the Houston Texas area and give you a free estimate!

We offer a wide variety of services to meet everyone's needs, from general clean-up to removing soiled and contaminated insulation. Due to high demand of rodent issues, there has been a lot of companies taking advantage of home owners and only doing half their jobs and putting toxins in homes and businesses. Here at Texans 1 Rodent Removal we have found the main reasons other companies have been going out of business. That is why we properly remove rodents, we are licensed, bonded and insured in the State of Texas, and we complete the job!

#1: We do a complete deep contamination clean up of feces and urine, which leads to a re-infestation due to the oder of pheromones left lingering in your home or business, which attracts the original problem at hand. Also we treat your insulation for mites, fleas, ticks that can cause asthma and other major health issues.

#2 : We remove all nesting areas from where the rodents seek shelter.

#3: We remove all poisons that are an attractive food source.

#4: We remove all contaminated insulation and keep your family from risk of deadly exposure too all bacteria.